It is a fact that very few traders in the stock market beat the FD returns, which means making money in the Indian Stock Market is not an easy job for retail traders. Therefore, Above Stocks is here with an expiry day Nifty option selling strategy and backtested data which shows that it can give about 25% returns yearly.
Table of Contents
Algo Trading Benefits
Algorithmic trading offers distinct advantages over manual trading. Its speed and precision eliminate human-induced delays and errors, while simultaneously analyzing multiple data points for informed decisions. Algo trading operates without emotions, ensuring disciplined execution and reduced biases. Backtesting optimizes strategies and risk management is more effective. These benefits collectively enhance trading efficiency and potential profitability in today's fast-paced markets.
Expiry Day Nifty Option Selling Strategy
So let's jump into the strategy details first. The expiry day Nifty option Selling Strategy revolves around the selling of Nifty call and put options on the day of their expiration. The strategy focuses on selecting options with premiums greater than 20.

The Stop Loss is kept at 100% for each leg of the options sold. This means that the trader's potential loss is capped at the premium received for each option. Also, the strategy level stop loss is kept at Rs 3,500 per day.
For more info and the exact setting for the expiry day Nifty option selling strategy, you can follow the below image while setting up your own algo on any other platforms.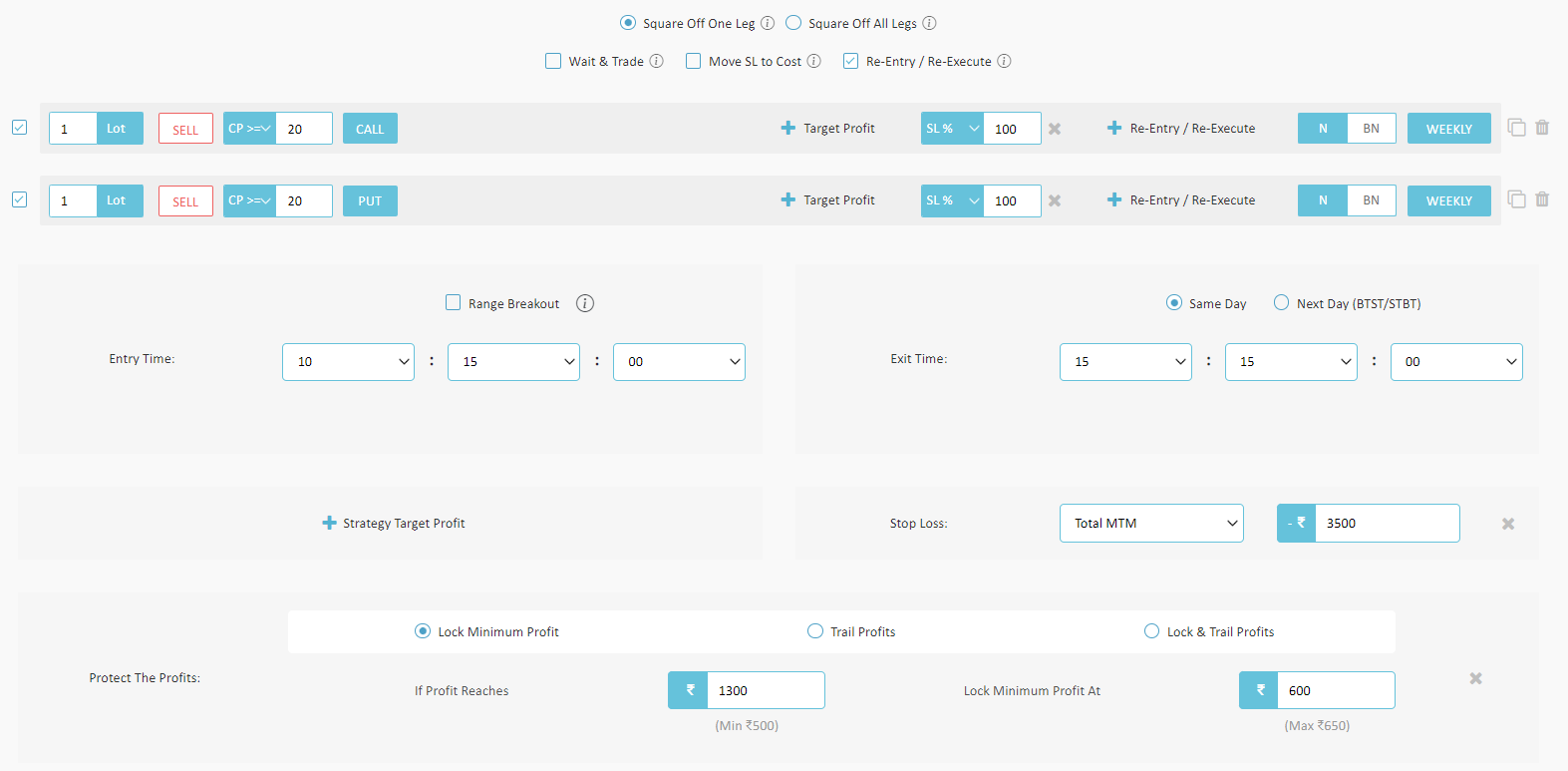 Backtest Data
When we backtest the above strategy for the last 5 years we got amazing data. A few points to consider here are the slippage is counted for 1%, which is standard for option selling strategy. Check the below image from stockmock.in which has given the perfect data for the option selling strategy.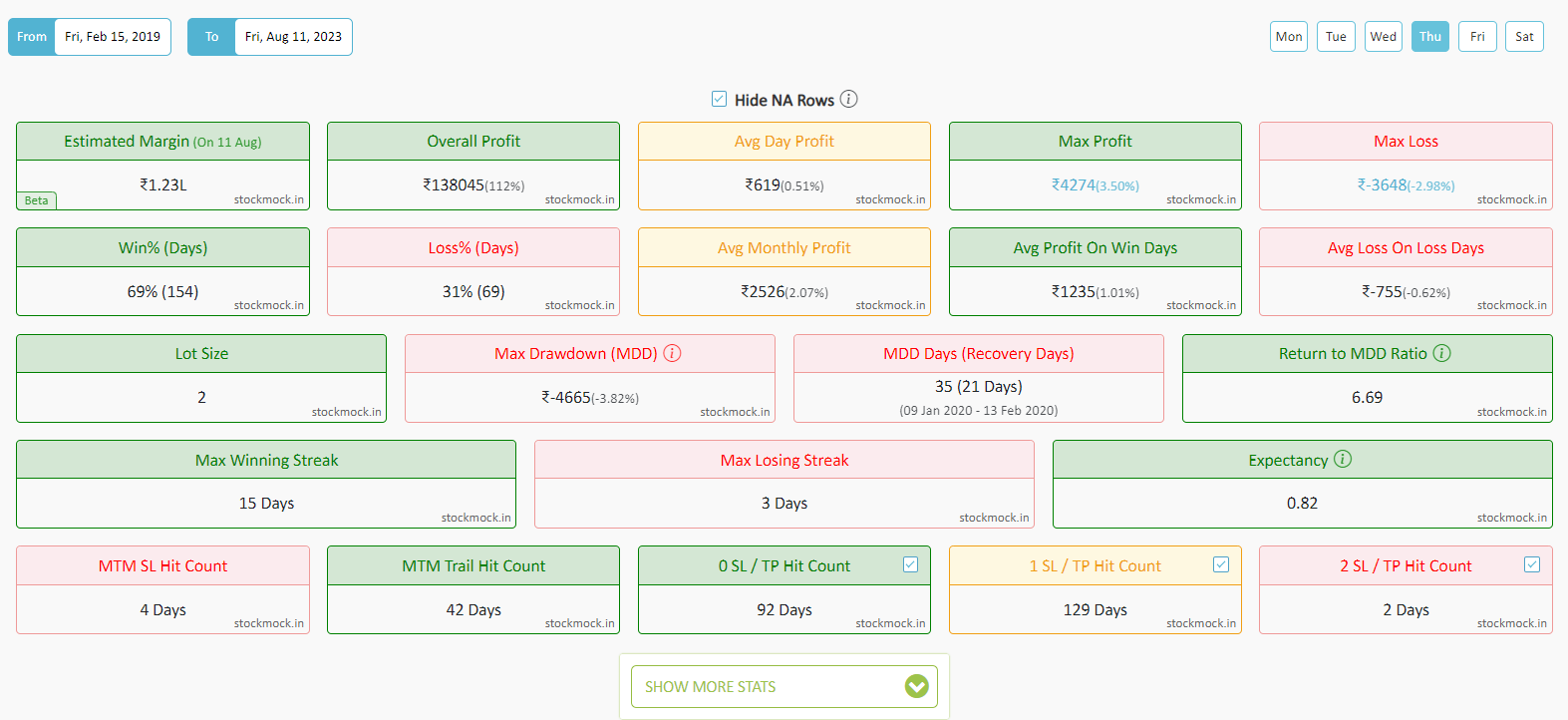 Estimated Margin: Rs. 1.23 Lakh
Overall Profits: Rs 1,38,045
Win % (Days): 69% (154)
Loss % (Days): 31% (69)
Average Day Profit: Rs. 619
Average Monthly Profit: Rs. 2526 (2% of Capital)
Max Profit: Rs 4274
Max Loss: Rs -3648
Avg Profit on Win Days: Rs. 1235
Avg Profit on Loss Days: Rs. -755
Max Drawdown: Rs. -4665 (-3.82% of Capital)
Max DD Recovery Days: 35 Days (21 Days)
Max DD Recovery Trading Day: 3 Sessions
Return to MDD Ratio: 6.69
Max Winning Streak: 15 Days
Max Losing Streak: 3 Days
Monthwise Performance
The image which is attached below shows the month-wise performance of the expiry day Nifty option selling strategy. This table will surely blow your mind.


More Content Updating Soon…