The primary objective of investing is usually to ensure that every individual can gain more than what they have invested. Investing in stock markets is undoubtedly one of the ways where high returns can be expected from the initial investment. However investing in stocks requires patience, thorough understanding and investing for long-term with good strategy. You can make massive wealth by investing in the stock market on a specific category of stocks called "multi-bagger stocks".
A multi-bagger stock is an equity stock which provides a return of more than 100%. These are stock that offers returns that are several times higher than the initial amount invested in it. For example, if you buy a stock at a market price of Rs.50 and it increases to Rs.1000 in a reasonably short time, then it is called a multi-bagger stock. So a stock which gives returns equal to 5 times the investment is a 5 bagger stock, while a ten-bagger stock gives a return of 10 times. Identification and investing in multi-bagger stocks is an effective way to make more money in the stock market.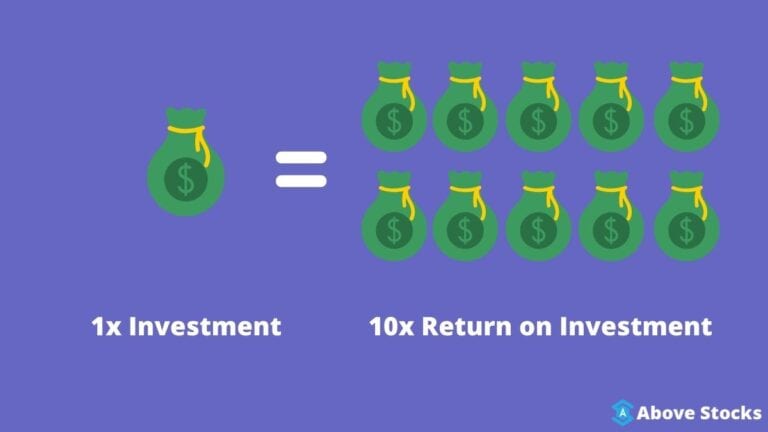 If you are an equity investor, you will spend time understanding and monitoring stocks to gain profits by managing a diversified portfolio. Making more than 100% returns on the originally invested amount is the goal of every investor. So it is important to identify in such multi-bagger stocks to maximize returns. While it is not easy to identify multi-bagger stocks, some key features can help you find a multi-bagger and invest in those stocks. Understanding a few fundamentals that impact the stock market and monitoring them can help identify multi-bagger stocks. As with any stock analysis, we will check the factors in fundamental analysis, financial analysis and technical analysis can help you recognize multi-bagger stocks.
Fundamental Analysis:
Strong basic foundation
Investors invest in stock markets to make money. Every investor puts some time understanding companies, monitoring and performing their due diligence before investing in their stocks and thereby becoming a partner. A company with a strong founder involvement demonstrates the core values of trust, commitment and vision. Promoters are generally those who start, invest and even run the business. They have a clear business goal, vision and blueprint on how to achieve this.
Several aspects of the businesses like their discipline with commitments, adherence to regulatory practices, diversifying funds to other businesses, past performances and promising shares, etc. help to decide the strength of the foundation laid by the management team. It gives the investor a feeling of trust and credibility to invest in the business. On the other hand, a low promoter involvement reveals the founder being out of the business which shakes the level of trust, leading to lower investment in the company shares and hence the company returns.
Healthy Company Growth
A shareholder makes money when the company makes profits. There are typically two ways that companies can grow –Organically or Inorganically. Companies can grow by organic approach by building their assets over some time or can grow inorganic approach by acquiring and taking over assets from other businesses. In either case, it takes companies decades to establish themselves as respected brand and authority in their respective fields.
Companies can sustain in the market and get ahead by few parameters like offering innovative products and services that are in demand with customers and have future growth potential, exceptional customer satisfaction, good product quality and service delivery as it continues to grow. These give them a competitive edge over contemporaries and kept them going strong over the years.
Financial Analysis:
High Earnings
When investors analyze the earnings of a multi-bagger stock, normally high growth in the earnings of the company is observed due to their strategy and models adopted. If the demand for the products and services offered by a company grows, its price and valuation increase therefore profitability. If a company is listed, the financial statements show the past performance in terms of profitability, cash flows etc. If there is an improvement in the profitability there is good growth and earning potential in the company. In some companies, past financials may not be good, but due to acquisition or change in business models, they can yield high earnings in the future.
From the financial statements, it can also be evaluated that these companies tend to have a lower debt level as having huge debts can impact the business. Having less debt helps increase interest liability of these companies and earn more profits. They generate good revenue and free cash flow which is used for paying dividends or funding future expansions. The earnings per share and margins of these companies are high and steady due to their sustained performance over time building authority in the industry. By these aspects, the investor can get a clear picture of a company's financial performance.
Technical Analysis :
By performing technical analysis, investors get to understand and study the stocks in more details in terms of price, volume, trend, up-down movement of stocks. For investing in long term stocks, most investors study the two important key aspects of the stocks which are price, volume.
For multi-bagger stocks, the future pricing of the stocks is generally based on past good behaviour. The price increase is due to an increase in volume. Due to this, the price forecasted for multi-bagger stocks is high and the price per earnings is generally very good for these stocks.
Conclusion
To sum up, by going through the underlying characteristics, you can know how to identify multi-bagger stocks in India. However, investors need to be mindful that these are few guidelines for identifying multi-baggers and not the complete list. Having a good number of multi-bagger stocks can boost your portfolio. However, it is important to note that thorough study and research should be done to identify these multi-bagger stocks and invest in them for a long term perspective to get good returns rather than getting distracted by market volatility in the short term. Thus, investors need to carefully evaluate the financial statements of a company and the existing stock market situation before investing in multi-bagger stocks.