Syrma SGS Technology IPO (initial public offering) is open for subscription from today and it will remain open for bidding till 18th August 2022. Syrma SGS is one of the leading Electronics system design and manufacturing companies focusing on technology-based solutions and Original design manufacturing business. The company is looking to raise up to Rs 840 crore through the public issue.
Key services offered by the company are Product Design, Prototyping, Product Assembly, Quality & Testing, Supply, and Logistics. Electronics is one of the fastest-growing industries in India. The total electronics market in India is valued at $91 Billion in FY21, which is expected to grow at a CAGR of 25.5% to reach $282 Billion in FY26. The company operates 11 manufacturing plants in Himachal Pradesh, Haryana, Uttar Pradesh, Tamil Nadu and Karnataka and has three research & development facilities in India and one in Germany.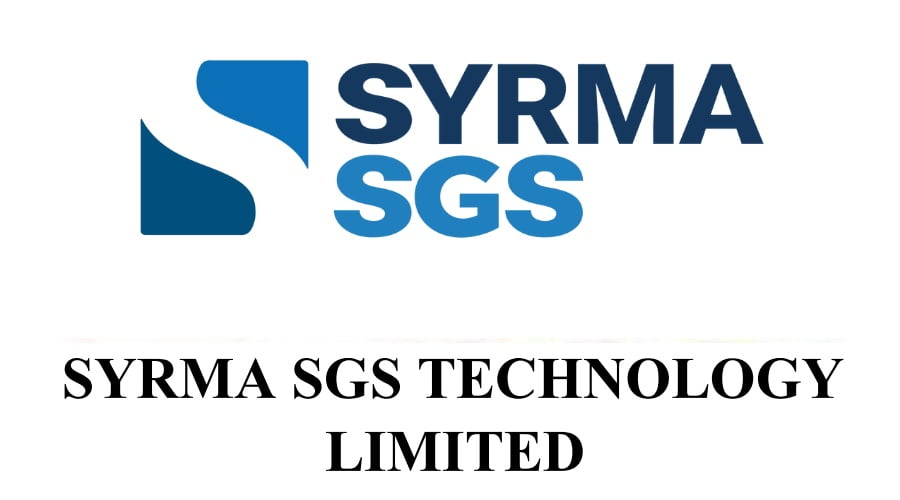 Syrma SGS Technology IPO Date & Price Band :
| | |
| --- | --- |
| IPO Open: | 12 August 2022 |
| IPO Close: | 18 August 2022 |
| IPO Size: | Approx ₹840 Crore |
| Price Band: | ₹209 to ₹220 Per Share |
| Listing on: | BSE & NSE |
| Retail Portion: | 35% |
| Equity: | 3,369,360 Equity Shares |
| Face Value: | ₹10 Per Equity Share |
Source: IPOGURU.in
The Top clients of Syrma SGS Technology include TVS Motor Company, AO Smith India Water Products, Robert Bosch Engineering, and Business Solution, Eureka Forbes, CyanConnode, Atomberg Technologies, Hindustan Unilever, and Total Power Europe. About 16 customers have been associated with the company for more than 10 years.
Syrma already raised Rs 110 crore through a pre-IPO placement of 3.8 million shares at Rs 290 each, a 32 percent premium to the issue price of Rs 220. The promoters will continue to hold a 47 percent stake post-issue.
The company's three-year average ROE is 16.3 percent and its three-year average ROCE is 21.8 percent. Its current ROE and ROCE are 13.6 percent and 19.1 percent respectively.
Peer Comparison
The company will trade at a price-to-earnings of 71.6 times on a consolidated basis and 50.7 times on a proforma basis against peers' median level of 79.4 times. Dixon Technology is the market leader in this space and it is trading at a PE ratio of 105.
The net proceeds from the IPO will be utilized for the following purposes :
Funding capital expenditure requirements for expansion / setting up of manufacturing facilities and development of an R&D facility.
Funding long-term working capital requirements.
General corporate purposes.
Experts Opinion
"While Syrma SGS Technology has been running in profits for the past three years, the debt levels are on the low. However, the declining net profit margin raises a question about the future profitability of the company. Given the IPOs are back after a prolonged stint, If the company does well, one may expect more IPOs to open soon. Considering the volatility of 2022, irrespective of how popular, or how fundamentally strong the company is, all have been knocked out clean by the punch of the global downfall. Amid this, whether a new company will survive – only time will tell," said Vinit Khandare, CEO and Founder, MyFundBazaar.
"Considering its good peer financial performance, strong focus on R&D, capacity expansion plans, positive industry outlook with government support through PLI schemes and China-plus one strategy of multinational companies, we assign a 'Subscribe' rating for Syrma SGS Technology IPO on a medium- to long-term basis." Geojit Retail Equity Research said in a report.
Who are the Anchor Investors?
Marquee investors which participated in the Syrma SGS Technology IPO includes Nomura, Eastspring Investments, Volrado Venture Partners Fund, Abakkus Emerging Opportunities Fund, Malabar Select Fund, Kuber India Fund, and Franklin India.
ICICI Prudential, IDFC Mutual Fund, Tata Mutual Fund, IIFL Special Opportunities Fund, BNP Paribas Arbitrage, Edelweiss, and Aditya Birla Sun Life Insurance also invested.