Instagram has become one of the best social engagement platforms for your which is why we have curated a list of 10 best Indian stock market Instagram accounts that you should follow to get daily updates about the market. These accounts not only provide you details of news and what's going on in the stock market but they also provide you with some of the strategies they use while trading. Some of these accounts also teach you how to trade in the Indian Stock Market and the terms that are used. With Muhurat Trading coming recently you can get immense information from these accounts.
Instagram is so much easy to use that you can even follow hashtags and see what is trending at the moment. Some of the tags that a trader should follow are #StockMarket, #DayTrading, #ShareBazar, #ShareMarket, and many more.
List of 10 Best Indian Stock Market Instagram Accounts
Above.Stocks
Stockmarket_Times
StockMarketBulls_
Investywise
InvestMentorStocks
__Moneyway__
Finventure.in
Index.daily
TraderDost
TheStockMarketLive
These are some of the best Indian stock market Instagram accounts that you should follow which are active on a daily basis. They provide valuable information and also give you an opportunity to learn.
Above Stocks is one of the upcoming Indian stock market Instagram account that you should definitely follow where you can find all the details related to the Indian stock market. It has a team set up, especially for research which provides valuable information and tips. Above Stocks also has an application where you can get daily tips, updates regarding IPO, stocks, and much more information related to the stock market. It also provides daily analysis of the Nifty and Indian Stock Market. They also give recommendations in their telegram channel which you can join to receive premium updates for free of cost. Above stocks is constantly dedicated to providing the best possible information to its audience in every way possible.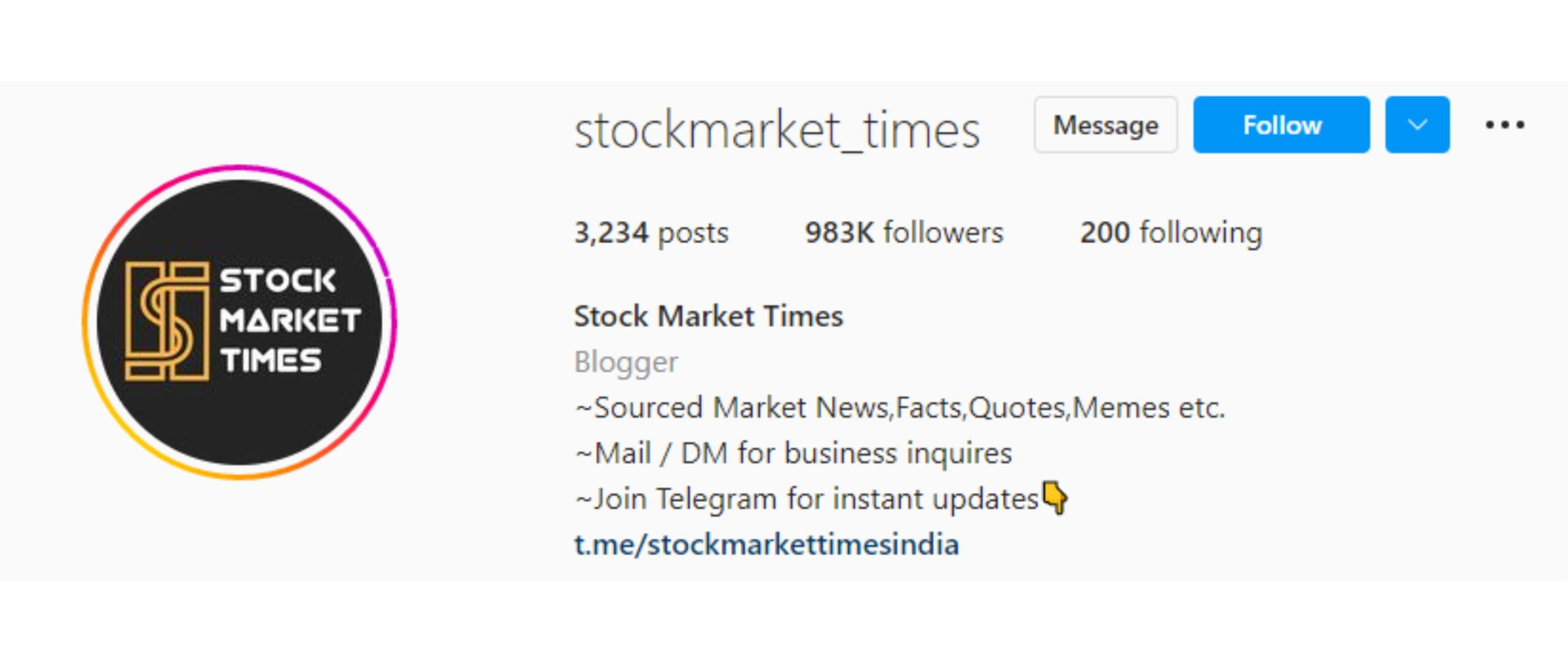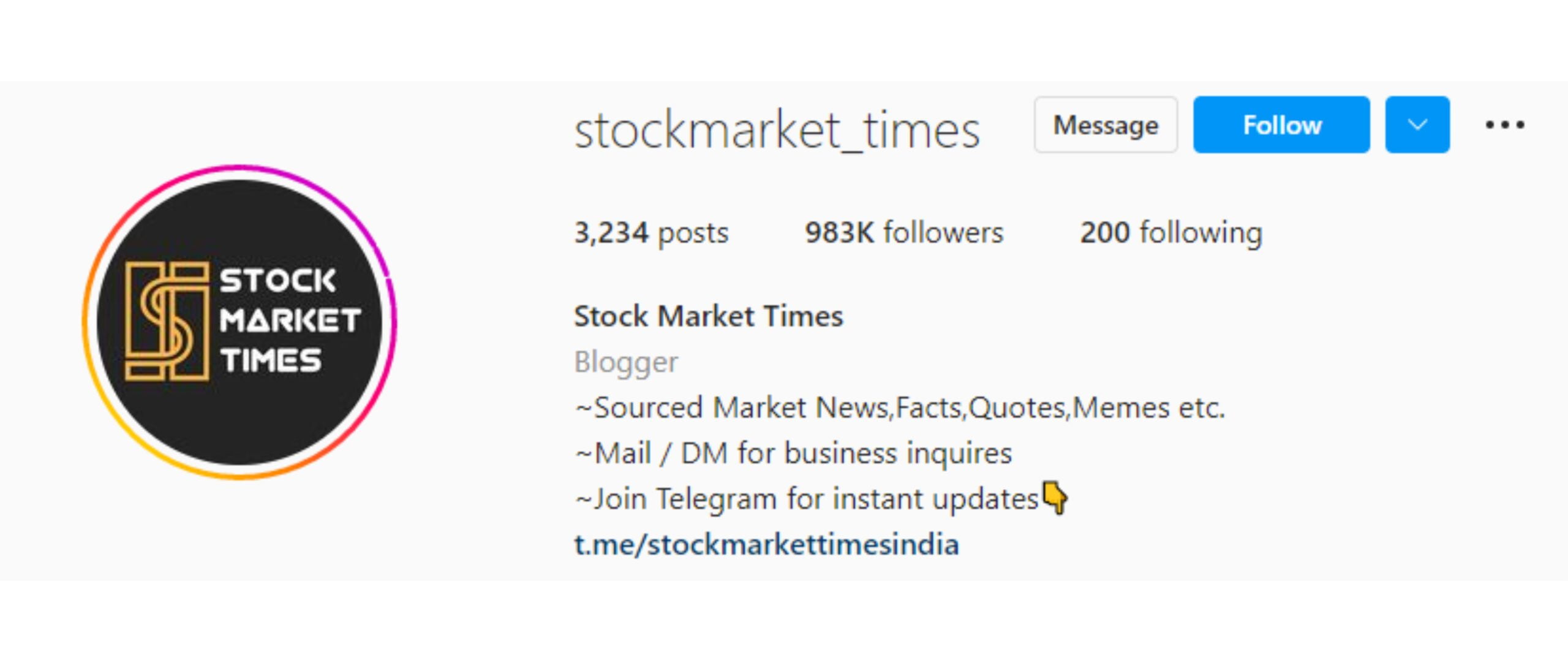 Stock Market Times is one of the best Indian stock market Instagram account which provides stock market news, facts, quotes from inspirational personalities, memes obviously, and many more. You can find information infused with humour in a graphical manner which is safe to say that a person that enjoy and grasp the data much easier than any other source.
They also provide tips related to various topics on the stock market and the latest news. You should follow this page if you want to learn the ups and downs of the Indian stock market.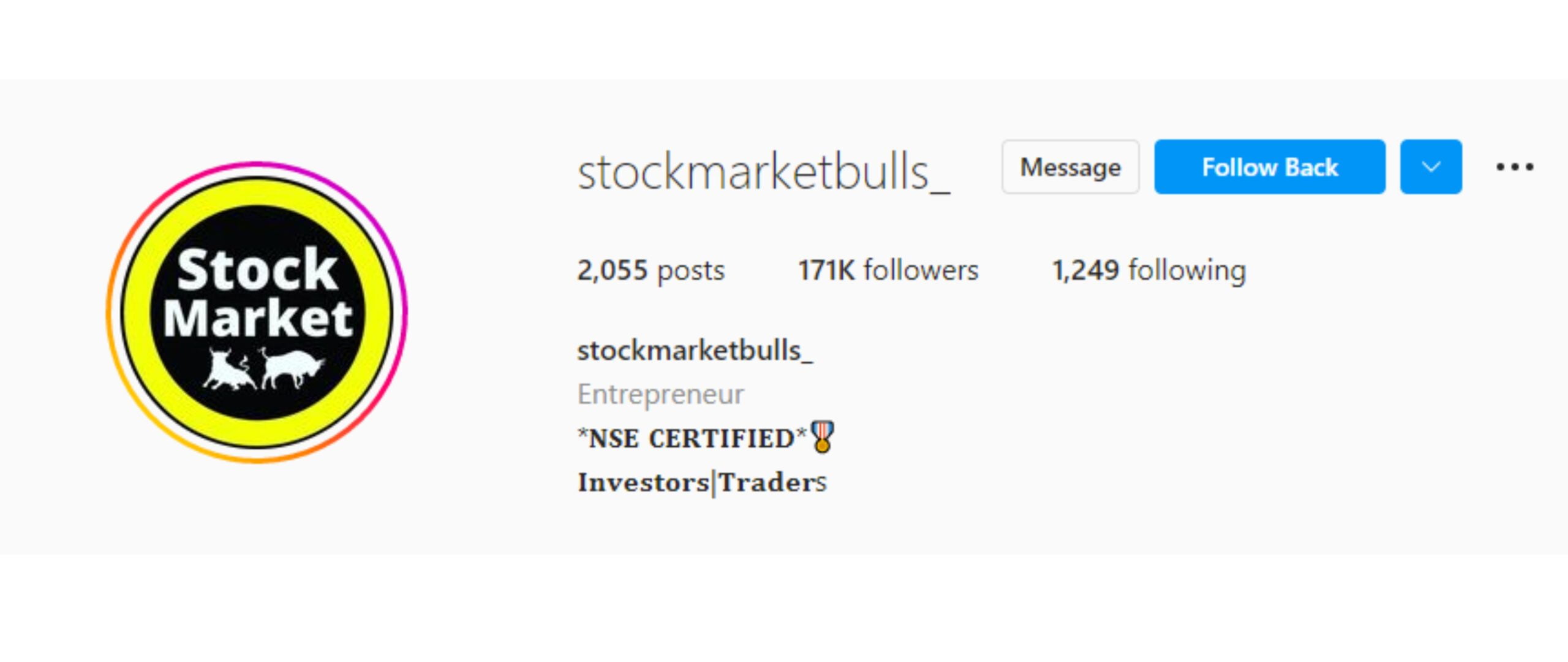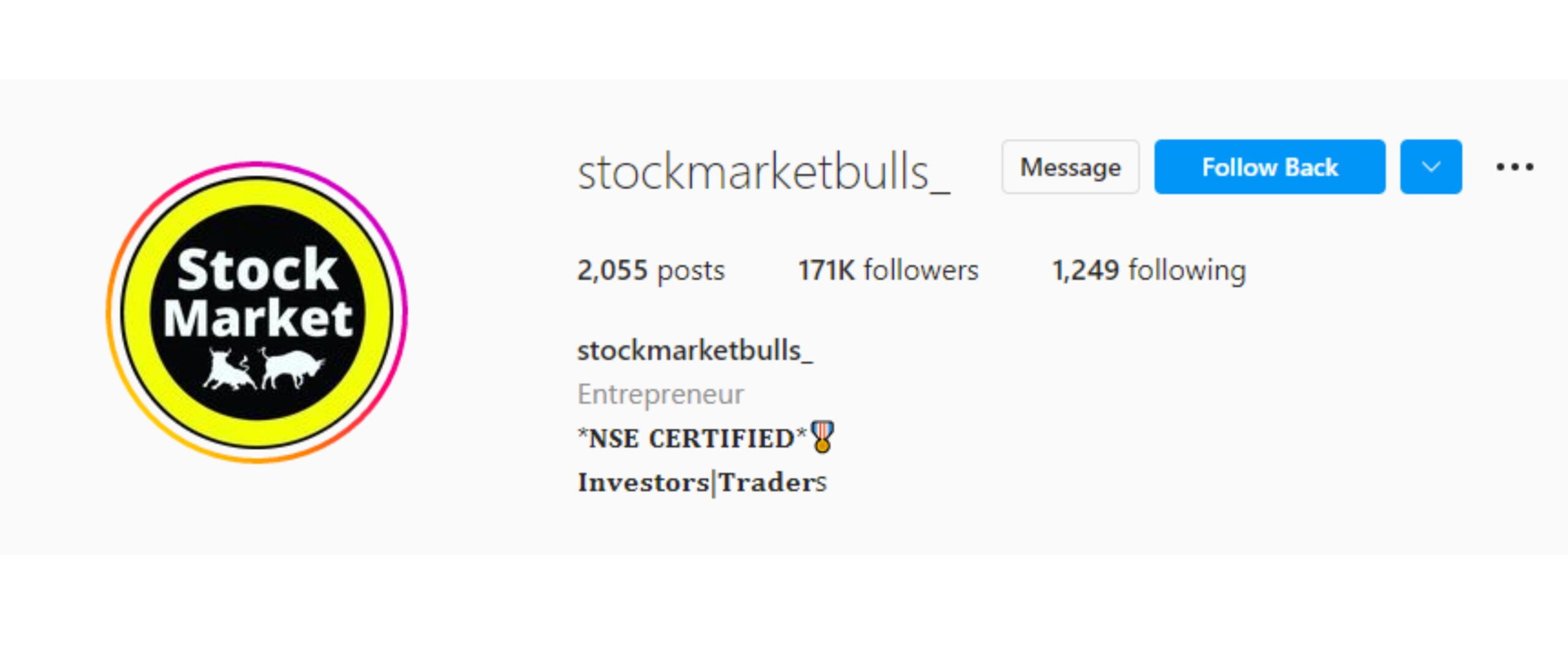 As the names suggest, StockMArketBulls_ is one of the Instagram accounts that you should follow for financial advice. It keeps you updated with Market Updates, also provides you with details of the valuable companies that you should keep an eye on. They also have facts where you get to know which companies are owned by which parent company. These are some of the facts that you know when you are looking for trading in the stock market.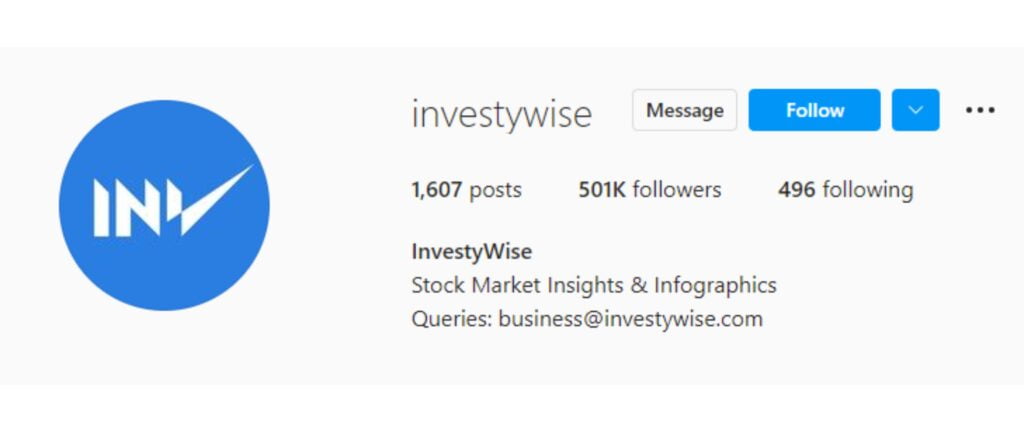 Investywise provides you with the information in the form of a meme which is great. They share portfolios of Big investors which may also help you in growing your portfolio and knowing what the status of the market is. They also post various quotes from big investors in the industry which motivates you to take an interest and take a risk in the stock market. They share top-performing stocks in a categorized manner.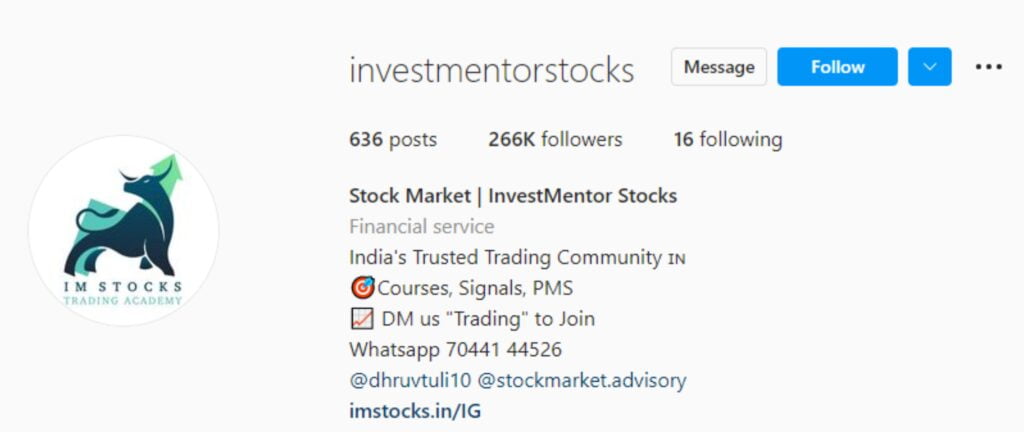 InvestMentorStocks is a growing Indian stock market instagram account which teaches you how to trade in the stock market. They have many courses available that you can purchase on their website which could be very helpful. They provide intraday, swing trading, and signals. The company is also NSE registered to provide education on the stock market.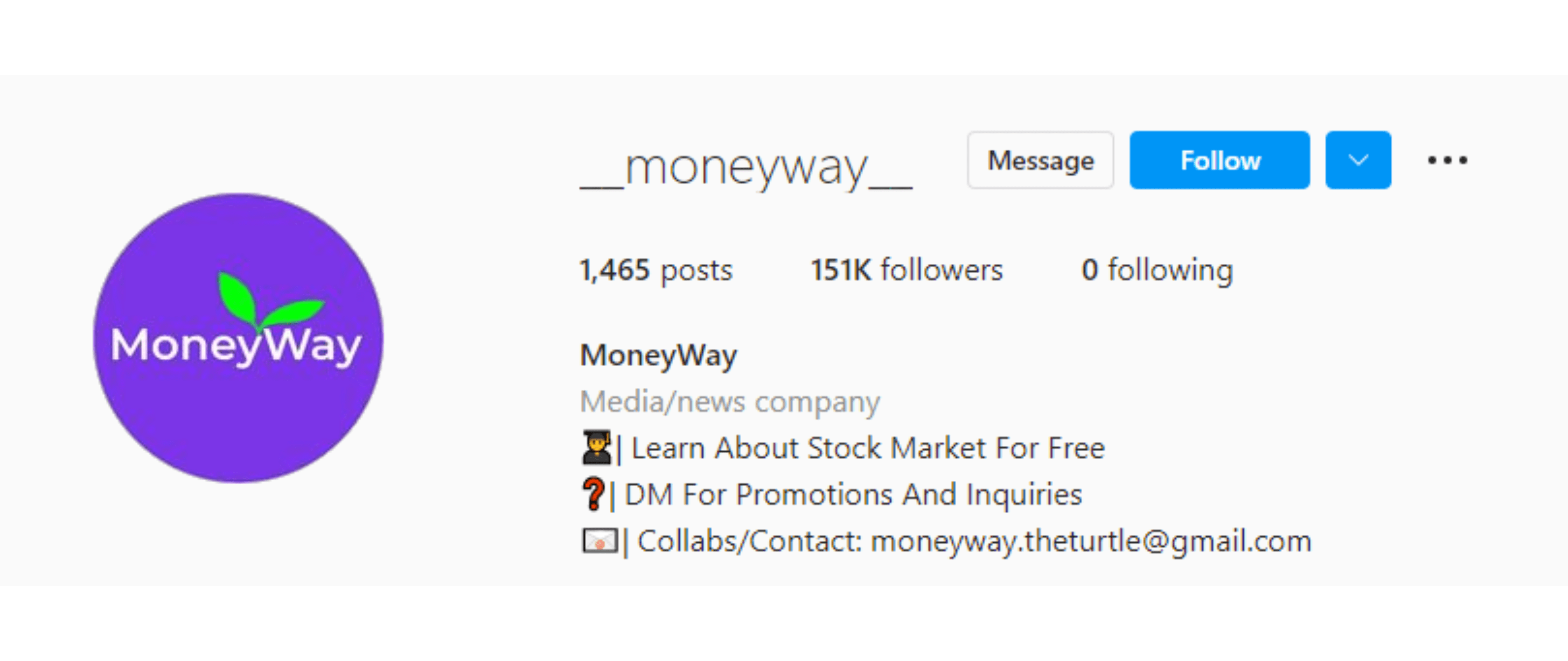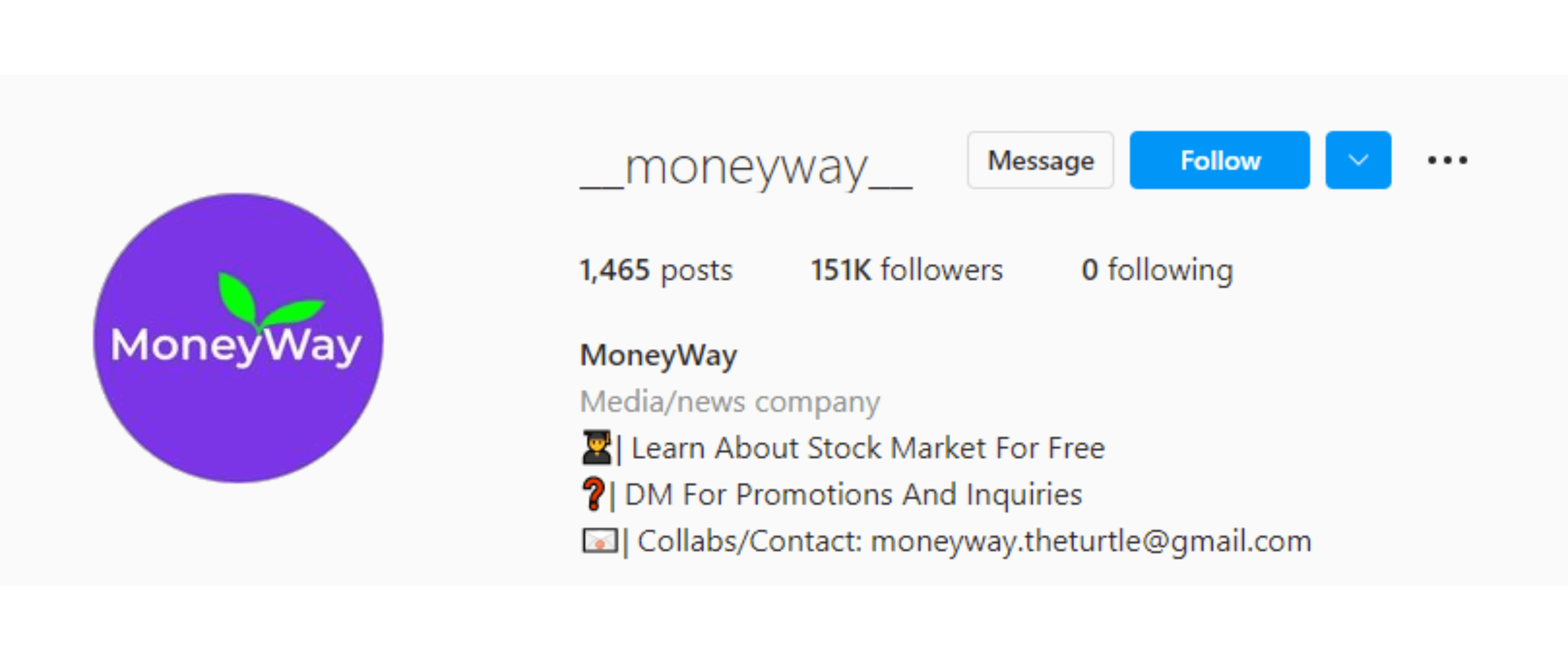 Moneyway is one of the leading Indian stock market Instagram accounts that we advise you to follow. The Instagram page is quite active and also provides great insights into the companies. Also, the account provides valuable information regarding the upcoming IPOs through which you can understand to invest your valuable money in the company.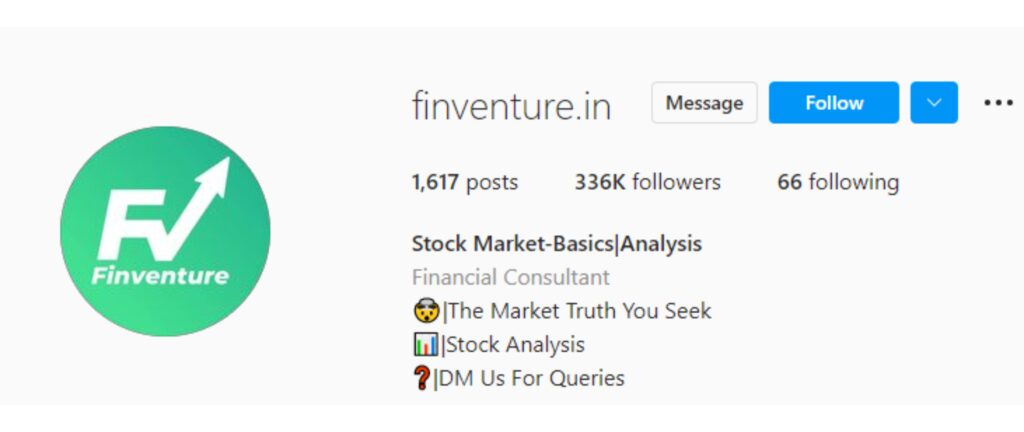 Finventure.in is a place where you can learn about the stock market for free. It provides you with a piece of detailed information on stats and shares amazing facts from time to time. It also does stock analysis and shares the information on the Instagram account which makes it one of the must-follow Indian stock market Instagram account.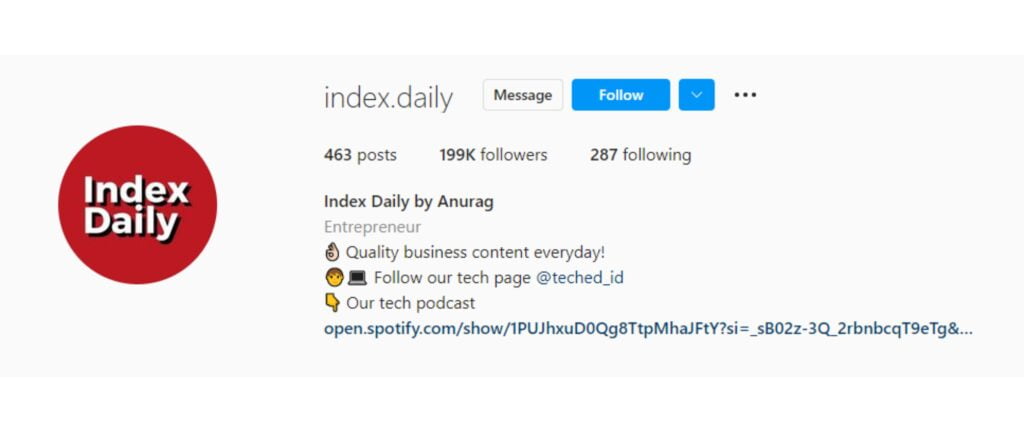 Index.daily is a growing stock market influencers Instagram account whose main focus is on investment and finance. It keeps on providing regular updates on the infographics on each market segment which can ultimately become very helpful for you to analyze which stock could make you money. They have all kinds of statistical data which is very helpful.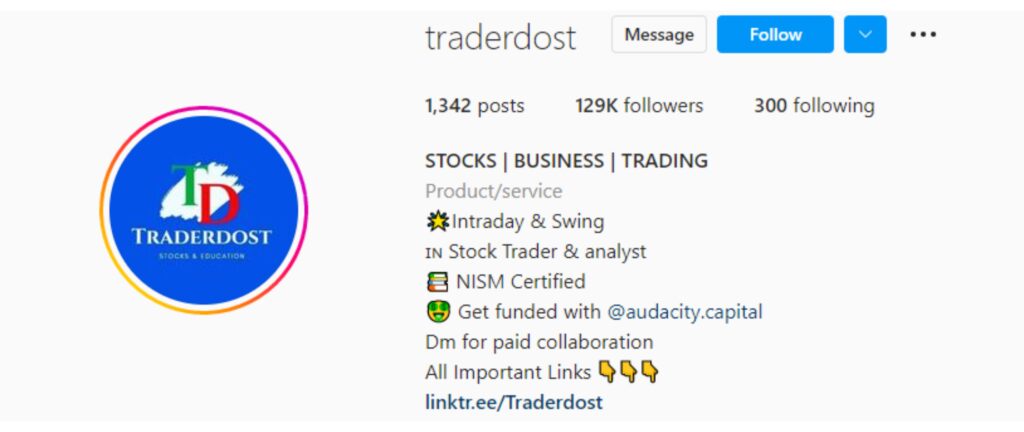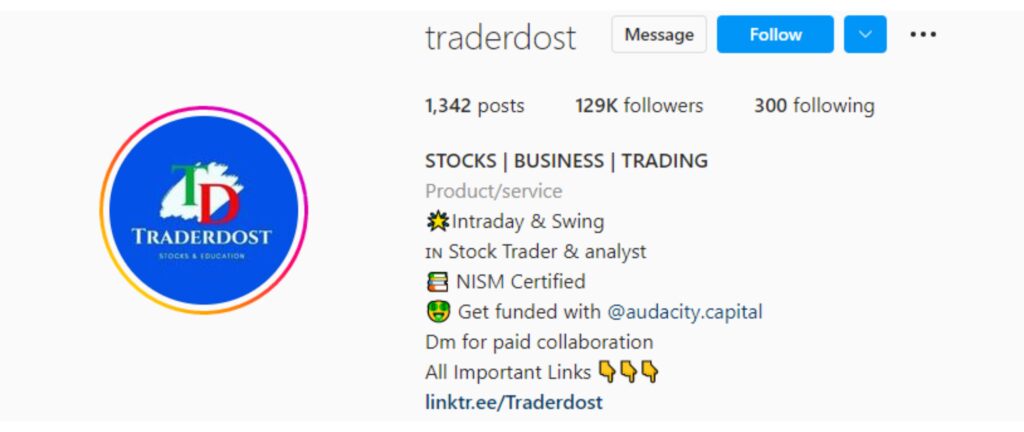 TraderDost is one of the best trading Instagram accounts where you can learn the basics and advancements of the stock market. It also shows you how to read candlestick chart and do analysis basis on it. Having this knowledge and getting daily updates will give you an edge over other traders.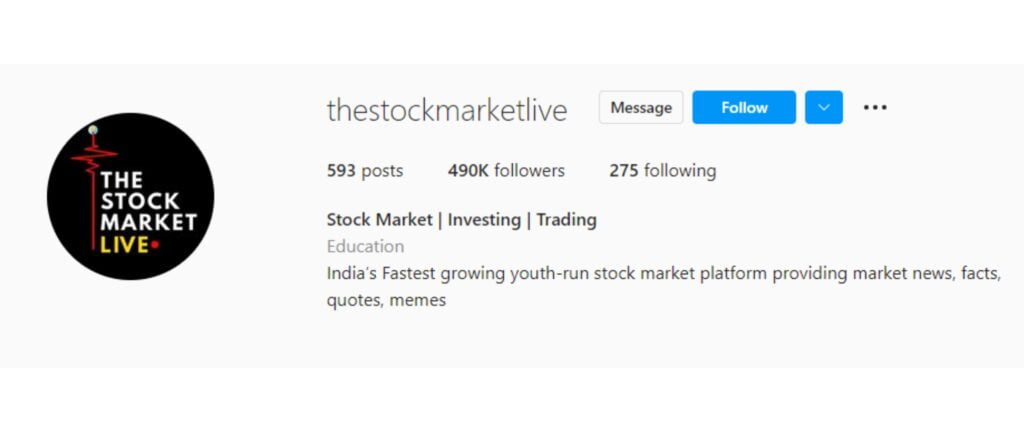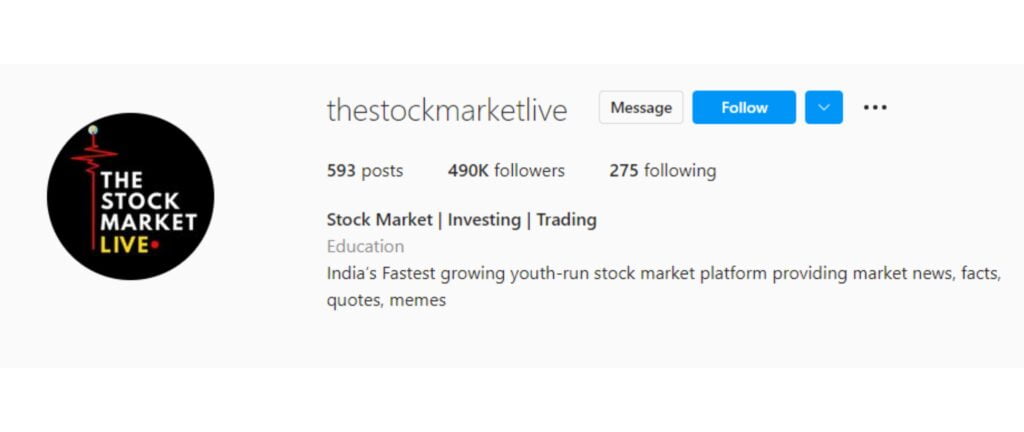 The Stock Market Live is an Instagram account that you must follow. It provides great insight with the advantage of learning along the way. You can learn all the technicalities in a simple language from this page. They also provide you with facts of the company and information on the company profile with a detailed statistical report.